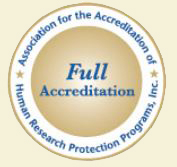 The OU Norman Campus Institutional Review Board (OU-NC IRB) must approve all research involving human participants before recruitment and data collection can begin. This page has been created to offer guidance to the OU research community who are new the IRB process.
If you are engaging in human subjects research for the first time, we highly recommend that you start the IRB process while planning your research project. IRB requirements can have a significant impact on your research design.
Information on this webpage is not meant to supersede any information provided by OU-NC IRB office. Researchers should always defer to the OU-NC IRB website (http://irb.ou.edu) or contact the OU-NC IRB office directly for further information.
You must be logged into the CRPDE website to view the resources below.
How to use this page.
Determine if you need IRB review. See the tab below, "Do I need IRB review?"
If you think you need IRB study approval, follow the "I think I need IRB review, what next?"
"IRB Questions" provides a list of many of the application questions that you can begin to prepare for, including definitions of "protected groups" and the three levels of review: exempt, expedited, and full.
FAQ answers some common questions, including tips on designing a human research study.